Capcom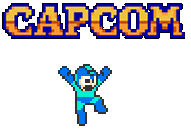 Capcom was formed in Japan in 1979, with the sole purpose of making electronic games. They were a major attraction in the arcade business, with many smash hits before even starting with the NES. The arcade games included Commando, 1942, and Ghosts 'N Goblins. Many of these games were later ported to the NES.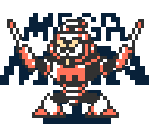 By far the most recignized Capcom character is Mega Man. The arcade game spawned five sequels on the NES alone, and very well might have made Capcom what it is today. Many of Capcom's games are considered "must-haves" by many NES gamers, including the Mega Man series (of course) and Bionic Commando. Though many of their older games were marred with bad translations, Capcom was not a company to be overlooked. They were one of the later companies to drop the NES, in 1992 after Mega Man V. Though a Mega Man VI was made, it was done so by Nintendo.
Capcom is still alive and kicking today. After it emerged from the NES, it took over arcades in the early 90s with the release of Street Fighter II, which spawned countless clones and got the U.S. back into arcades. They're still giants in the aracade business, while developing games for the Playstation and Dreamcast.

The complete list of Capcom games.




1942                                 Capcom                  C+
1943                                 Capcom                  C+
Bionic Commando                      Capcom                  C
Codename Viper                       Capcom                  C
Commando                             Capcom                  C
Darkwing Duck                        Capcom                  B+
Destiny of the Emporer               Capcom                  B-
Disney Adventure in Magic Kingdom    Capcom                  B
Duck Tales                           Capcom                  C+
Duck Tales 2                         Capcom                  B+
G I Joe Atlantis Factor              Capcom                  C+
Gargoyle's Quest 2                   Capcom                  B+
Ghost & Goblins                      Capcom                  C
Gold Metal Challenge                 Capcom                  B+
Gunsmoke                             Capcom                  B-
Legendary Wings                      Capcom                  B
Little Mermaid                       Capcom                  B
Little Nemo                          Capcom                  B+
Mega Man                             Capcom                  B-
Mega Man 2                           Capcom                  C
Mega Man 3                           Capcom                  C
Mega Man 4                           Capcom                  B-
Mega Man 5                           Capcom                  B
Mickey Mousecapade                   Capcom                  C+
Mighty Final Fight                   Capcom                  B+
Rescue Rangers                       Capcom                  C+
Rescue Rangers 2                     Capcom                  B+
Section Z                            Capcom                  C
Snow Brothers                        Capcom                  B
Street Fighter 2010                  Capcom                  B
Strider                              Capcom                  C
Talespin                             Capcom                  B
Trojan                               Capcom                  C
Willow                               Capcom                  B-
Yo Noid                              Capcom                  C+