Rare

Rare's origins go all the way back to the 1970s, when Chris and Tim Stamper started making arcade games in their small English town. They formed a company called Ultimate. The brothers started to churn out excellent games like Jetpac, and soon they managed to attain legendary status. Almost all of Ultimate's games would be record breaking sellers, and every game earned instant critical acclaim. The more successes they had, the more confident they got, and soon started to play around with new technology. Knight Lore was the first 8-bit game to feature Filmation, a pioneering concept in isometric 3D.
However, it wasn't until the mid 1980s when things really started to heat up. The Stamper brothers were shown Nintendo's ultimate machine at the time, the NES. The brothers saw that the NES was no ordinary machine as it had vast potential. The time had come to move on. Rare was set up as a specialised subdivision in 1985, with the Ultimate distribution rights later sold off to software giant US Gold. Under the new name of Rare, the brothers concentrated their "powers" on the wonderful NES. A demo was made of what Rare could pull off and shown to Minoru Arakawa, Nintendo of America President. He was very impressed with the efforts of Rare and gave them permission to develop for the system. Rare produced nearly 60 games for the NES, pushing the machine to new boundaries.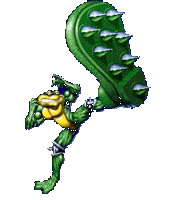 Despite the fact that Rare always developed their games and has other companies publish them (mainly Tradewest), Rare has become a very popular gaming company. They're still going strong today, still developing for the Nintendo 64. They hit the jackpot in 1997 with their insanely popular N64 game, GoldenEye 007, which is credited by many as the best N64 game to date.

The complete list of Rare developed games.




Anticipation                         Nintendo                C
Arch Rivals                          Acclaim                 C
Battletoads                          Tradewest               D
Battletoads & Double Dragon          Tradewest               B+
Beetlejuice                          LJN                     C+
Cabal                                Milton Bradley          C
California Games                     Milton Bradley          C 	
Captain Skyhawk                      Milton Bradley          C
Cobra Triangle                       Nintendo                B-
Digger T. Rock                       Milton Bradley          B+
Double Dare                          Gametek                 B
High Speed                           Tradewest               B-
Hollywood Squares                    Gametek                 B+
Indy Heat                            Tradewest               B
Jeopardy                             Gametek                 C
Jeopardy 25th Anniversary            Gametek                 C+
Jeopardy Jr                          Gametek                 C
John Elway's Quarterback             Tradewest               D
Jordan vs. Bird                      Milton Bradley          C
Marble Madness                       Milton Bradley          C+
NARC                                 Acclaim                 C
Nightmare on Elm Street              LJN                     B
Pinbot                               Nintendo                B
Pirates!                             Ultra                   B
R.C. Pro Am                          Nintendo                D
R.C. Pro Am 2                        Tradewest               B
Sesame Street 1-2-3                  Hi Tech                 C+
Sesame Street 123/ABC                Hi Tech                 B
Sesame Street A-B-C                  Hi Tech                 C+
Silent Service                       Ultra                   C-
Slalom                               Nintendo                B-
Snake Rattle & Roll                  Nintendo                C+
Solar Jetman                         Tradewest               C
Super Glove Ball                     Mattel                  C
Super Off Road                       Tradewest               C-
Taboo                                Tradewest               C+
Time Lord                            Milton Bradley          C
Wheel of Fortune                     Gametek                 C
Wheel of Fortune/Family Edition      Gametek                 C
Wheel of Fortune/Junior Edition      Gametek                 C
Who Framed Roger Rabbit              LJN                     B-
Wizards & Warriors                   Acclaim                 D
World Games                          Milton Bradley          B-
WWF Wrestlemania                     Acclaim                 D
WWF Wrestlemania Challange           LJN                     C-